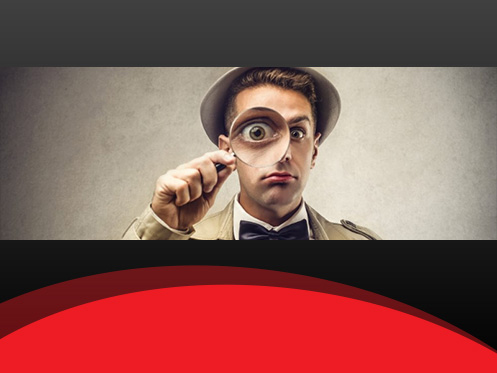 If you've been in search of an internet service provider (ISP), you probably know what a source of aggravation it can be. Many ISPs' websites can be hard to navigate, and some make you fill out contact information before you can even check their plans and pricing or find out if their service is available in your area. Part of GVEC Internet's commitment to Delivering More for our customers includes simplifying the search for internet service.
Easy-to-Find Information
On the home page of GVEC Internet's website, you'll find useful information to help you make an informed decision when considering a new ISP. You'll get to know us and gain a sense of the way we believe in doing business when reading about our roots and history of bringing products and services to empower those we serve in the Guadalupe Valley. More importantly, you'll find descriptions about the two types of reliable internet connections we offer—high-speed Wireless and extreme-speed Fiber.
From here, you're able to follow links to see which type of service might be best suited for your needs. You can view clearly laid out information that includes speed plans and pricing for residential or business plans for both Wireless and Fiber connections.
Which GVEC Internet Services Are Available At Your Location?
Once you have an idea of which type of GVEC Internet Internet service might be right for you, finding out if it's available at your location is as easy as clicking on the "Check Internet Availability" link or selecting the "Internet Availability Map" option from the drop-down menu under "Internet Plans."
On the Internet Availability Map page, simply enter your physical address in the search bar on the map. A listing showing if Wireless or Fiber is offered at your location, along with other GVEC Internet services available—such as AC/heating, Solar and battery storage, and Electrician services—will appear.
Interested in GVEC Internet Fiber Specifically?
If you're particularly interested in finding out if GVEC Internet Fiber is at your location, we don't blame you! Fiber is the fastest internet technology available, and GVEC Internet Internet's Fiber to the Home connection delivers a pure fiber optic network from our hubs directly to your home—not a hybrid mix of fiber and copper wiring. This means superior quality, reliability and speed.
If GVEC Internet Fiber isn't available at your location yet, though, our Fiber Availability map is a great resource to check periodically to see when and if it's projected to come to your area. And if you don't see Fiber or another GVEC Internet service you're interested in listed, just click on the link indicating how to show your interest. This helps us plan for future Fiber builds and where to offer our products and services.
We're Here For You
Our Internet Availability Map is a great, easy-to-use tool to keep customers informed. If you have questions that go beyond the scope of the information provided on our website, you're always welcome to give us a call at 800-699-4832. Our friendly, local customer service representatives are here to speak with you Monday – Friday from 7:30 a.m. to 5:30 p.m. We also have agents available for 24/7 technical support.
However, if you simply want to weigh your options while figuring out who your next ISP will be, we're glad to offer the simplicity of our Internet Availability Map to make your search easier.