Take Advantage of the E-rate Program
---
Are you taking advantage of the E-rate Program? We can help you navigate this federal program that provides eligible schools and libraries in rural or low-income areas with Fiber Internet connectivity at a discounted rate.
E-rate recognizes the value of making innovative digital technologies and 24/7 learning available in rural communities.
As a Fiber Internet service provider offering the fastest, most reliable technology on the market, GVEC Internet can help you determine the most cost-effective options for connectivity that could make a significant difference in the bidding process, your budget, and the end product.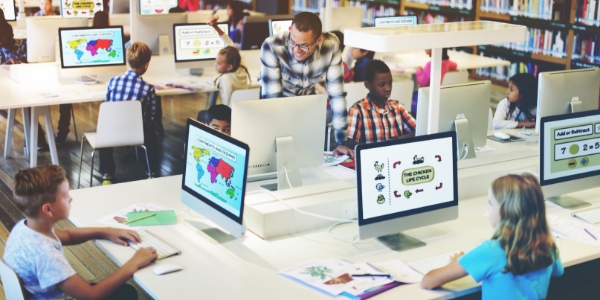 The Best In Connectivity

GVEC Internet has the technology, experience, and customer service to bring Fiber connectivity to your teachers, students, and patrons. The Fiber network infrastructure we would build in your facility will provide access to a broad number of services such as high bandwidth, cost-effective Internet, Education Service Center connectivity, DDOS protection, Lit Fiber WAN, and leased Dark Fiber. We currently operate an Optical (DWDM) backbone, a Layer 3 Ethernet and MPLS network to support our Fiber service. In addition, GVEC Internet currently provides Ethernet connectivity to business customers between buildings, 24/7 support services and can provide greater details about our negotiated service level agreement.
Let's Talk

As your local Internet provider, we're not a stranger to your community or your needs. We'd like to be your partner as we build upon our services to support schools and libraries in line with the federal government's E-rate program. Just fill out this form and we'll contact you to see how you can get the most value for your investment.