Join our team!
---
GVEC Internet offers advancement potential, competitive compensation and excellent benefits.
More about who we are:
Vision Statement

Moving Swiftly to Deliver the Unexpected. People. Technology. Solutions.
Mission Statement

Building on our heritage and having confidence in the future, the Guadalupe Valley Electric Cooperative is a team of professionals committed to exceeding our members' expectations by identifying and investing in products and services that fulfill the needs of those we serve.
Corporate Values
Customer Service
We realize the importance of our members and will work to achieve their satisfaction, putting them first in all we do.
Ethical Behavior
We will conduct ourselves in an honorable manner, reflecting high morals and integrity.
Professionalism
We will operate in a manner that shows courtesy, respect, and dignity for each other, our members, and the public.
Teamwork
We will work together in a cohesive and supportive manner to accomplish our goals.
Employee Development
We will recruit, retain, and promote based on qualifications and attitude, and we will encourage the continued education and training of our workforce.
Good Corporate Citizenship
We will work toward developing and expanding our communities, both socially and economically, encouraging community involvement by our employees.
Safety
We make safety a top priority and work to create a safe environment for our employees and the public.
Prudent Financial Management
We will manage the resources of our member-owners in a diligent and responsible manner, using sound judgment.
A Place Where Careers Are Made
Most folks don't realize there is an army of professionals behind the services we offer. We believe in developing our employees who have the right attitude and demonstrate consistent high level of performance through collaboration with their team members.
When you commit, so do we.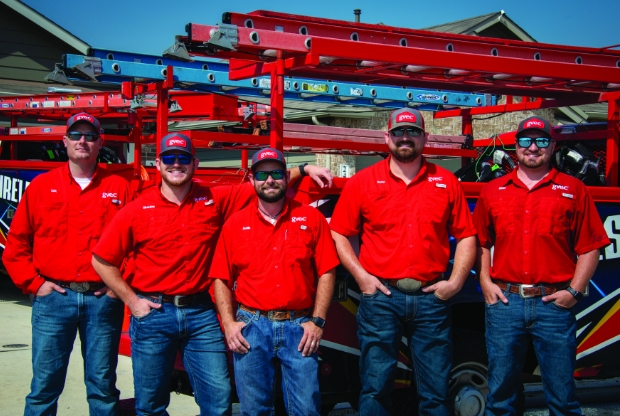 We have high expectations for those who are part of our organization, but we also stand behind the people who support us. At GVEC Internet, you can expect this and more:
Opportunities for advancement. We believe in promoting from within.
Work-life balance. Our work and personal families are important to us all.
Scholarship opportunities for your graduating seniors
Excellent benefits package with medical and life, 401(k) retirement, dental and vision.
Paid vacation and holidays.
Incentive for higher education. Tuition reimbursement program covers 75% of tuition, fees and books.
Professional facilities and resources to get the job done.