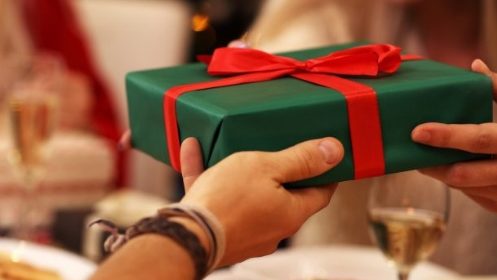 Are you still looking for great gift ideas for the techy people on your holiday shopping list? Don't fret! We've got a list of presents even the pickiest of cutting-edge connoisseurs will be sure to love.
Clean And Connected
Keeping your home clean is easier than it's ever been with technological advancements in smart appliances. Certain robotic vacuums and portable air purifiers like the Dyson Pure Humidity + Cool™ are Wi-Fi enabled to help you monitor their schedules and control them with the tap of a finger.
Time Is A Treasure
The market of smartwatches has grown to include many more brands in the last few years beyond fitbit® and Apple. This is great news for consumers as competitiveness has made finding a quality product more affordable. Smartwatches make great gifts for anyone with features such as navigation systems, fitness tracking, and phone notifications.
Exercise Enthusiasts
Gone are the days of going to the gym to join an exercise class or having a personal trainer come to your home. Now, Wi-Fi-enabled exercise equipment like stationary bikes, weight lifting systems, and even mirrors that allow you to follow an instructor in the privacy of your own home. Most of these interactive devices feature functions to help you track your fitness goals and progress. Plus, their space-saving designs mean most people will easily have room for it.
Techy Toothbrushes
Not only are toothbrushes of today rechargeable and easy to travel with, but they're interactive, too! These toothbrushes, like the hum by Colgate®, sync with an app to give personalized guidance to help you get your best brush on. It will even remind you when it's time to change the brush head!
GVEC Internet Internet Speed And Reliability
Give your family the gift of high-speed, reliable internet to keep them connected throughout the year. With GVEC Internet Internet, you know you'll get friendly, local customer service, affordable plans to choose from, and a dependable connection with unlimited data! Call 800-699-4832 to find out if Wireless or Fiber service is available at your location!