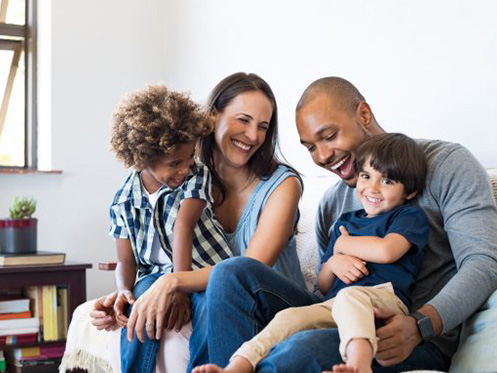 With the weather getting warmer in Seguin and the rest of South Central Texas, it's easy to let your mind start drifting to the thought of your family's summer vacation. While there's a certain allure to using a travel agent to book your summer plans, nothing beats the convenience of booking your vacation yourself from the comfort of your own home. When you're using your high-speed internet connection from GVEC Internet, your vacation possibilities are endless. To help make the booking process more enjoyable and effective, check out these easy online booking tips.
Check Multiple Sites
When you're trying to find the perfect vacation options, make sure to cast a wide net. There are countless sites that offer great ideas for just about every destination. If you only use one or two sites, there's a good chance you'll miss out on tips or attractions that could make your vacation more enjoyable. When you get a better idea of what you want to do while you're on vacation, it's still important to consult multiple booking sites to see where you can find the best deal.
Read Reviews of Unfamiliar Websites
There are a lot of big, well-known names in the travel industry. Unfortunately, since there's so much money to be made, there are also fly-by-night companies that will gladly take your money without providing any actual services in return. If you find a too-good-to-be-true deal on a site you've never heard of, there's a chance it's a scam. That's why it's so important to read reviews about unfamiliar websites to see if they're legitimate or not. There's always a chance that the great deal you find could be on a new-to-market website that's simply offering deals they cannot guarantee to gain market share. Without reading reviews, though, you might never know the difference between a good site and a bad one.
Book With a Credit Card
When booking airfare, accommodations, attractions or anything else for your vacation, it's wise to use a credit card instead of a debit card. Credit cards tend to offer much greater consumer protections than debit cards, which is important if you're booking with one of the previously mentioned up-and-coming travel sites. Some cards even offer travel insurance under certain circumstances, which can be a great help if you need to change your plans. If you decide to book with a debit card, it's still a good idea to bring a credit card because many hotels require one for the security deposit.
Check on Different Dates
Everyone wants to find the best deals for their travel plans. To achieve this goal, you can use the lightning-fast internet from GVEC Internet to check the prices of various vacation components on different days before booking. Different companies will vary on when you can find the best pricing. That's why it's best to begin your searches well in advance to get a better idea of the best days to make your purchases.
Grab Deals Quickly
While it's important to check booking sites on multiple days to find the best prices, it's also smart to grab a good deal when you see it. Use your best judgement. While an even better deal might come along, it's not guaranteed. Whether it's a blip in the system, a random canceled booking, or just your lucky day, it's important to use your fast internet from GVEC Internet to grab great travel deals before someone else does.
Save Your Progress
Planning a vacation can be strenuous and time-consuming. There may be times when you'll have several tabs open in your browser with various vacation ideas. To ensure you don't lose your good ideas, make sure you track your progress while you're planning. Bookmarking helpful websites will ensure you don't have to hunt them down again. You can also start a spreadsheet or text document to jot down ideas you have, so you can get a clearer picture of what you want to do.
Keeping You Connected
At GVEC Internet, we love helping our customers connect to what's most important to them. That's why we provide affordable internet access, home Wi-Fi optimization, email services and more. For over 20 years, we've been working hard to provide excellent service built on a foundation of integrity. That's why we're rated A+ by the Better Business Bureau and consistently receive five-star customer reviews. To learn more about the speed, reliability and convenience of GVEC Internet, contact us today.